Triform PT5 Hotel Guest Folio Tray
By admin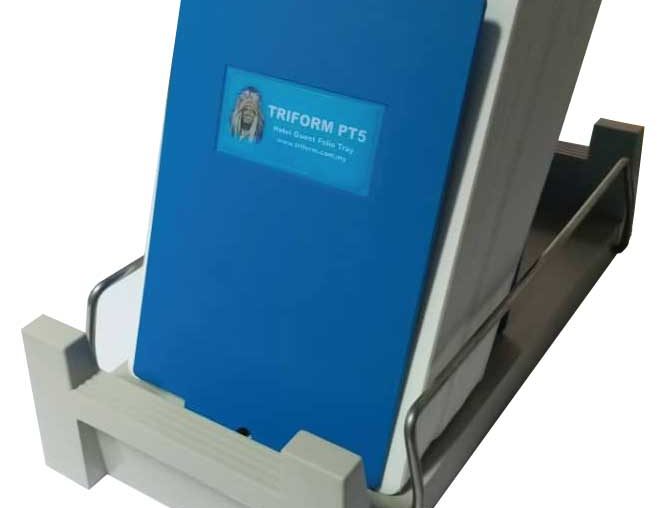 The  Triform PT5 Posting Tray is flexible and presentable. It is used by most leading hotels as Guest Folio Registers at the Front Office.

The new design of this tray will easily accomodate around 75 room  divider indexes of sizes ISO A4 or US Letter for the American market. They are fitted with chromed metal windows tabs riveted the the board.
The tray is commonly used as Hotel Guest Folio Registers at the front office. The tray can also be used for easy filing and retrieval of any ISO A4 cards for easy reference.