Description
Kalamazet FT Binder 139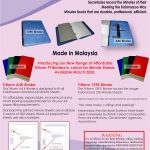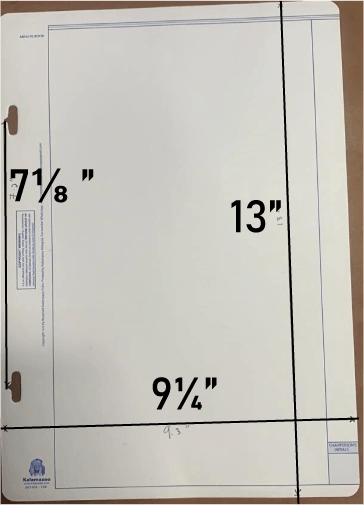 The Triform Flat Thong (FT) Storage Binder has been redesigned and is made in Malaysia in multiple colors and sizes. Sizes available will be 814, A4 and 139 and other made to order sizes.
The punchings are standard with all original Kalamazoo type 139 Binders, A4 Binders and 814 Binders.
The acrylic hardboard allows the binder to be stored vertically for easy access and efficient storage. This binder is used for legal requirements to keep Statutory Board Minutes for 7 years.
These Binders are to be made in Malaysia in multiple color options. Binders will only be sold to approved  customers using our original printed Minute sheets. We reserve the right to decline any orders. Please reconfirm via kzoocopy@gmail.com  before placing order.