Description


The Triform Minute Sheet Ref 201105 size 139 is designed to fit the Triform 139 K Binder or the original Kalamazoo 139Z  Binder and the Kalamazoo 139 FT Binder.  The Minute sheet is sold in a ream of 500 sheets and comes preprinted..
The Triform 139 K Binder has a warranty of 12 months against any manufacturing defects.
Notice : Overseas Customers Please click the US Flag for prices in USD. Freight is subject to location,    weight  and speed. Please email kzoocopy@gmail.com for confirmation before confirming your order.
Brand
Kalamazoo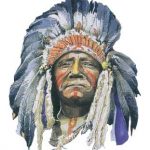 Triform