Description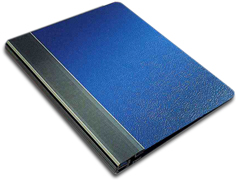 The Kalamazoo  139 FT Minute Binder is Made in Malaysia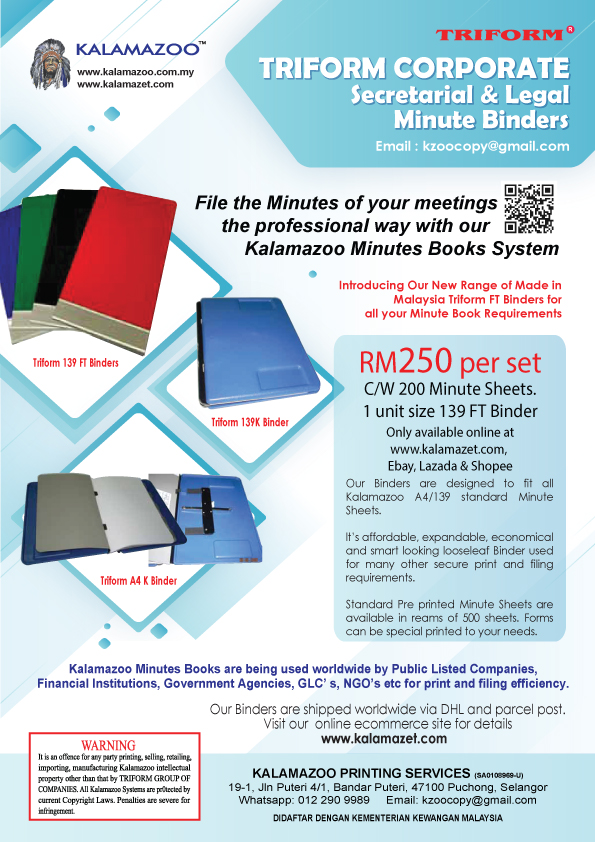 The Triform  A4 K Minutes Binder is designed and made in Malaysia and has the same capacity as the imported Kalamazoo A4 K Binder. The design follows the popular M Binder Design. www.triform.com.my
We reserve the right to decline any orders by customers using our pirated forms. Please reconfirm via kzoocopy@gmail.com  or whatsapp +60122909989 before placing order.
The Binder is made from moulded plastic designed to withstand rigorous use and rough handling making it ideal in all types of situation including constant outdoor use.
Notice : Overseas Customers Please click the US Flag for prices in USD. Freight is subject to location,    weight  and speed. Please email kzoocopy@gmail.com for confirmation before confirming your order.