Description
The Triform K series Binder has been designed to store Minute Sheet records  efficiently. The abs plastic boards  allows the binder to be stored vertically for easy access and efficient storage. There are index windows in front to label the binders .
The Binder comes in 2 sizes  A4 and the industry standard 139 for laser printed sheets. This allows for legal requirements to keep your legal financial records or board meeting records for at least 7 years.
This price includes 1 ream of Minute Sheet of your choice and 1 unit of Triform A4 or Triform 139 K binder .
Stationery is also available in blank sheets. View www.kalamazoo.com.my
Notice : Overseas Customers Please click the US Flag for prices in USD. Freight is subject to location,    weight  and speed. Please email kzoocopy@gmail.com for confirmation before confirming your order.
Brand
Kalamazoo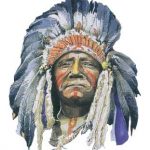 Triform